Guys, it was just normal Saturday. I go to yard sale where I find old school camcorder bag. Inside was some random weird items and VHS tape. And on this VHS tape I discover something that changed my life forever... BNNY RBBT!!! The most amazing musician I ever hear!!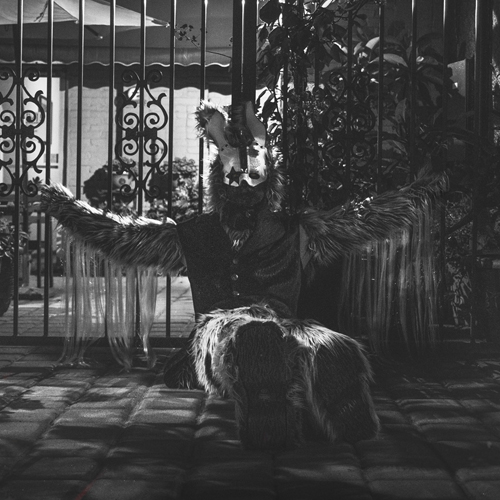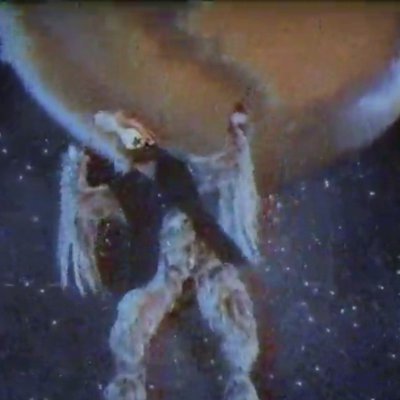 Welcome! This is only known website in whole world dedicate to discovery and research more about the BNNY RBBT!! A giant animal singer (probably 7 foot tall) who sings like angel and was last scene in 1990s. If you know where is he or have more music, photos, vinyls, posters, cassette tapes, vhs, dental records -- whatever -- please send all infos to my email address or do my Guestbook or Twitter.

If you are new to here, starting at bottom of this page is best.

Or visit LTTL RBBTS "Hall of Fame"

Or download for free: Bombs, Big World

Ciao!!!

- Boudreaux
---

Guys, just yesterday I open my AOL email and there is new song send me from "anonymous" person out there. It is brand new BNNY RBBT song that so crazy beautiful I want to cry. Track is called "Bombs" and I love it. I upload to youtube and soundscloud places for whole world. Guys, we now have 2 BNNY RBBT songs -- wow!!!!! Ciao, Boudreaux!!!!





I have just got off the work and have time to upload...






---


Guys, a great viewer name Jon Kelley has found photo of himselves and BNNY RBBT from 1995. His father noticed BNNY RBBT in old family album. Is very incredible discovery. I so so so happy! Ciao!!!!






---


Guys, i feel so happy ever time peoples on internet comment and make time out of busy lives to write on BNNY RBBT. New video I create tonight called "BNNY RBBT mail bags" has amazing comments! Reminder... make even more comments!! And if good, I read them too next time. Ciao!!!!






---


Guys, I want take you on full tour of BNNY RBBT fans website that I make from some file I finds on disk. Plus there is surprise new area of website!!!! Check it out now!




---


Guys... it is hard to write this without get emotional. WE NOW HAVE FULL BIG WORLD SONG!!!!!!!!!!!!!!! Thanks to viewer Dimitris8383 who find us on youtubes and submitted to me from his private collection of musics the full Big World song. Remember we only had small bit of song from VHS tape, but not any longer!! It is a glorious day for me and the whole BNNY RBBT fan society (which is growing stronger in number every minutes). This is what I am talking about now ladies and gentlemans from worldwide internets. We are going to return BNNY RBBT back to original glory before he disappear in obscurities in 90s. Thank you, Dimitris8383 for sending song. I love you. I love it. This whole community loves you. Reminder: Guys, please send whateve ryou haves. Ciao! Watch & listen now:





And now here is just whole Big World song on the youtube . I loop together VHS footages:



And I start Soundscloud channel to uploads BNNY RBBT music:






---
Guys, after much efforts I FINALLy had interview with Monsieur Remi who used to work at Le Roosevelt hotel. He actually knew BNNY RBBT and saw him sing there in 90s!!!! Wow!! This is amazing eyewitness interview!!! (Sorry for bad audios, I put the subtitles for better understanding) Ciao! Watch now:






---
Inside this bag were items that I find. VHS tape, polaroids, disk from old school computer, matches. Check them out.
On disk I find some original BNNY RBBT website files. Starry background. Netscape logo. Whatever. Very ancient stuffs. So I buy domain name and uploads this website from BNNY RBBT's own original files found on his own disk I found!!! I try stay true to orginal look & feel the way BNNY RBBT would have know it. [Sorry, Guys. I am cr*p webmaster at html programming. If you can help donate time for better more modern programming code better... PM me!] Ciao!

Watch now:






---
The tape that start it all. I discover amazing animal/musician BNNY RBBT who was lost on VHS tape since 90s. Guys, this BNNY RBBT has change my life 4ever. I make big splash on YouTUbe and hopefully be able to find more lost music from this magical artist. If you have anything, i post it here. Ciao





---
Sign My Guestbookzzz!












---
You are visitor #
since 1995.


This WebSite has been optimized for Internet Explorer 4.0 and above and Netscpape 3.0 or above.





URL: http://www.bnnyrbbt.fans/index.html

TWITTER BNNYRBBTfans





First updated and created [1995 probably]

* Guys, I not webmaster guru or nothings. I just made website as best I can from same original files I find on BNNY RBBT floppy disk found in camcorder bag.
I try to leave stuffs as I find them... If you know better html web coding, please, you volunteer help much appreciated. Send me PM. ~Ciao!